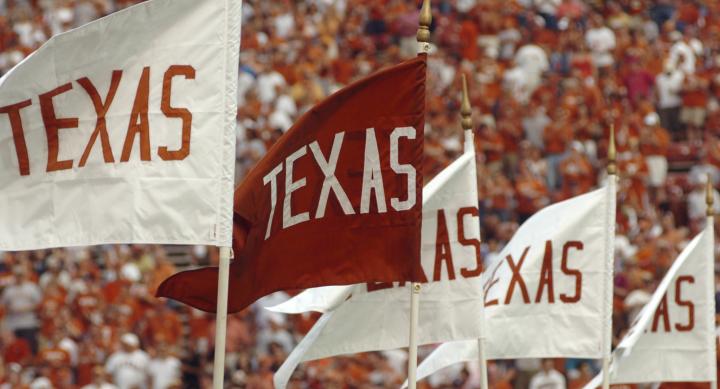 The University of Texas at Austin is the owner of all the rights, title and interest to the following trademarks, service marks, trade names, designs, logos, seals and symbols.  Additionally, the Office of Brand, Trademarks and Licensing protects college, school and unit registered marks in partnership with the CSU represented by the mark. Please follow the guidelines provided for each mark and do not alter the mark in any way that does not fit the stated guidelines.
List of Protected Marks



Official Colors for Manufacturing of Officially Licensed Products: Burnt Orange - PMS 7584c and 18-1248TCX; White
The official colors of the University of Texas at Austin are burnt orange and white. The burnt orange color is truly unique and distinctive, and is one of the biggest differentiators for our brand when compared to other institutions in this country and across the world.
Given the powerful association that the burnt orange color has to our brand, it's critical that we present a consistency of color across all brand touchpoints. However, because of the uniqueness of the color, the ability to reproduce it in a consistent manner, particularly in manufacturing of officially licensed products, has evolved with the capabilities of technology.  As part of our strategy to create an exclusive line of apparel, we saw an opportunity to use the latest technology to pinpoint the shade of burnt orange that most resembles the original intention for the color and that our fans expect. This will present a consistent brand presence at retail as we continue to strengthen our brand.
Questions about these marks may be directed to trademarks@utexas.edu.



Information on protected marks and user guidelines for other UT System institutions is available here.