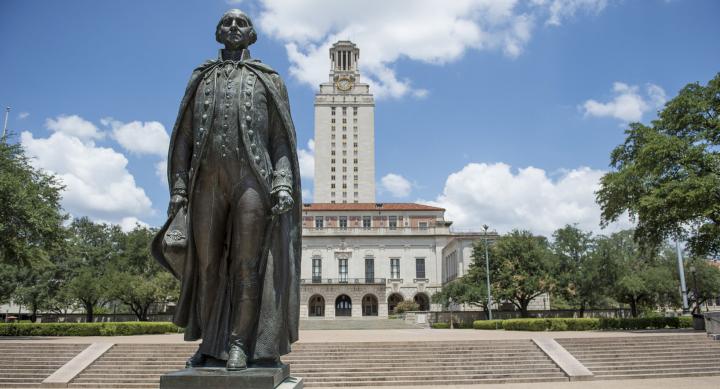 UT Academic/Admin Units
For printed materials, prior approval is not necessary for marks as long as guidelines are followed, except for the Longhorn Silhouette and university seal. All protected marks (including CSU marks that include the university name) that will be printed on products/merchandise must use a licensed vendor and be approved by the Office of Brand, Trademarks and Licensing. 
Process for Approval
Submit your request to the Office of Brand, Trademarks and Licensing using the Internal Request Portal. Include your proposed design and answers to these questions.

Make sure your vendor is an officially licensed company approved to do business with The University of Texas at Austin.

The Office of Brand, Trademarks and Licensing will review your request, which typically takes three to five business days.

You will be contacted if more information is needed, which could extend the process.

A decision will be communicated to you.

 
**Other UT System Institution Academic/Admin Units - Please review the Permission to Use page for more information.